Investor Expectations – Boards of Directors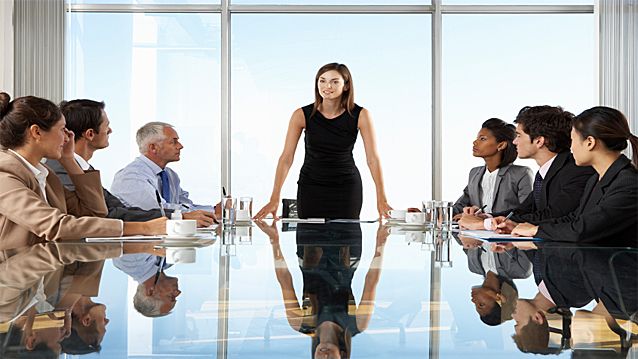 Although investor activism campaigns are on the rise, it is not just the activist investors who have become more vocal.  In fact, investors in general are becoming increasingly vocal about their expectations of boards of directors.  So, what are the current investor expectations of the boards of directors where they invest? How do investors evaluate board performance in the areas of director independence, skillset diversity, expertise, over-boarding and tenure?
What other topics are of priority or concern such as executive compensation, risk, and other vulnerabilities that can impact the board's value to shareholders? In this two-part series, I will examine criteria used by investors to evaluate board performance and potential vulnerabilities, gaps in governance, the value of diversity and views on board tenure.  I will also explore topics such as limited voting rights and instances where investors vote against committee appointments. In this first of a two-part series, we will look at the following —
Investor Trends
Shareholder proposals are on the rise and are trending upwards.  We are not in a great place regarding shareholder proposals in the US and it is unfortunately due to the politicization of the process and eagerness to put up a win.  Issues-based proposals are on the rise due to an increased focus on environmental and social issues. Investors believe that it unnecessarily taking up a lot of resources for what are non-materials issues.
Another trend is where there is a limiting of voting power for shareholders. For the investors, it does not drive whether to invest but it does create concern about risk.  So, this is being considered a "buyer beware" and it depends on the investment thesis.
With shareholder activism, the number of campaigns are on the rise and particularly from first time investors. It is not necessarily a fad and so it still needs to remain to be seen.  Operational activism is changing things and it is putting a lot of pressure on the CEO by challenging the strategy and hence the current CEO and the board. Boards will be experiencing increased pressure to engage more often on strategy.  In turn in some cases, this pressure can appear threatening to the management team.
Skillset vs. Diversity
Shareholders are at a disadvantage when it comes to determining if the board has the right skillset. Although there are a lot of resumes floating around, it does not help with seeing real-time experience and its impact to board culture and dynamics. The greatest skillsets sought are for financial expertise and prior/current CEO expertise. Shareholders are not a fan of ethnic or gender diversity as a value driver and they certainly do not view it as a skillset. Investors are not saying that diversity is not an attribute to be focused on.  It is simply not viewed as a unique skillset.
Investors believe that gender diversity should be embraced and it is worth taking a closer look at, however it needs to be made clear if it is a symptom of a broader problem. Compensation and succession are important when it comes to diversity.  With all this being said, it is not an excuse for boards that are not aware of diversity candidates.  There are outside resources that have access and should be tapped to bring diversity candidates forward. Investors do think that diversity numbers will continue to rise. In fact, over half of companies consider diversity when assessing their board's composition.
In general, investors believe that not everyone needs to be a CEO, technology or cyber expert to be a board member. Not everyone has to be an effective CEO either.  They believe that it is not appropriate to think that if you not been a CEO, that you do not qualify for a board.  What is more important for investors is that the company has the right strategy and the right people in place against that strategy, rather than just following a trend. Progress is being made and there are new faces with new skills and backgrounds around the boardroom table.
I look forward to continuing this discussion in next week's second part of this two-part series with a focus on term limits, board composition, cultural issues and dynamics and few other nuggets.