After Black Lives Matter, Now Comes the Hard Part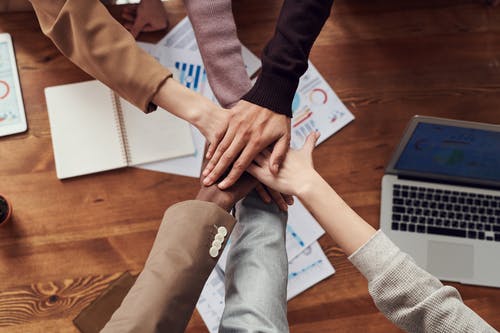 The Black Lives Matter movement and civil rights protests across the country, triggered by the issue of police violence, have heightened awareness of racial inequality. Public and private institutions are issuing statements of solidarity, re-examining their hiring practices and workplace cultures, and promising social justice.
These good intentions should be applauded. But the hard part is yet to come. How do we translate expressions of goodwill by corporate CEOs and others into tangible and measurable progress?
One institution's experience with creating a new workplace culture a few years ago offers some useful guidelines. The Colonial Williamsburg Foundation was created in 1926 by John D. Rockefeller Jr. to preserve the ideals of the Founding Fathers. Mr. Rockefeller's dream blossomed into a colonial village encompassing hundreds of actor-interpreters, including George Washington, Thomas Jefferson and James Madison.  It also included African Americans who portrayed actual enslaved and freed Black men and women from the 18th century.
Self-assessment
Developing a healthy workplace culture in such an environment presented its own special challenges. Our first step was to undertake a 360-degree assessment of the organization and of our relationship with our visitors, our donors and the community. The assessment revealed that there wasn't a single person of color in senior management and precious few in middle management. Very few programs addressed the daily experiences of enslaved and free Blacks. We estimated that less than 1% of our visitors were minorities.
We knew that many talented members of minority groups were in the workforce and had not been given the same opportunities as their White colleagues. We just had to search a little harder to find them. The analogy we used was to Michael Lewis's Moneyball, where the General Manager of the Oakland Athletics, Billy Beane, used advanced analytics to locate overlooked gems for his baseball team.
HR overhaul
This meant we needed to overhaul our Human Resources department to fundamentally change the way we hired, trained and promoted people. We brought two professional recruiters "in house" so that we could ensure that our searches would cast the widest possible net. We set measurable targets for minority candidates contacted and interviewed. We hired the Foundation's first-ever Diversity and Inclusion Officer to implement and evaluate these procedures and communicate our progress to the employees. The result was the most diverse and inclusive management team and board in the Foundation's history.
We also empowered our African American interpreters in two ways.  First was to prioritize their safety. We adopted a zero-tolerance policy, where they had the authority to evict any guest for inappropriate behavior. Second, we needed to have a reckoning with our history, not by marginalizing or silencing our Founding Fathers, but by making room on stage for more diverse voices. We invited our actor-interpreters to develop new programs that would tell the heart-breaking and often inspiring stories of the enslaved and free Blacks who worked in Colonial Williamsburg and even fought for the Revolution.
Ethical and good for business
Employee safety and more diverse programming was not only the ethical thing to do; we knew it would also be good for business. After all, America itself was rapidly changing its ethnic and racial composition and would soon consist of a non-white majority.  We also knew that the Millennial generation would pass the Boomers as the largest cohort in the country in 2019 and that they demanded a different type of historical experience. Our goal was to build a Colonial Williamsburg that would inspire all Americans regardless of color, creed, ethnicity, religion, or age.
Finally, we partnered with the First Baptist Church of Williamsburg, the oldest African American church in the country. First Baptist had a bell in its belfry that had not been rung for more than half a century. We mended the bell and, as a symbol of racial reconciliation, invited the two families of Thomas Jefferson to be the first persons to ring this Freedom Bell. A few months later, we shipped the Freedom Bell to Washington, D.C., where President Obama rang it to celebrate the opening of the National Museum of African American History and Culture.
This is not to say that everything was smooth sailing. We received some vicious hate mail and a few donors angrily withdrew their support. But these changes were overwhelmingly well-received by our colleagues, which voted Colonial Williamsburg one of the best places to work in the country. They were also well-received by our guests, who reversed a multi-year decline in visitation, and by our donors, who increased their gift support.
As the adage goes, "I can't hear what you're saying because your actions are speaking so much more loudly." We are now at another inflection point, where we have an opportunity to merge history and hope into a fairer and more equitable society for all Americans. We need to seize it.
This article was originally published in The CEO Forum's Quarterly Publication Special Edition Fall 2020
_________________________________________________________________
*Ambassador Mitchell B. Reiss was the President and CEO of The Colonial Williamsburg Foundation from 2014 to 2019 and was the President of Washington College from 2010 to 2014. He is currently an advisor to numerous domestic and international non-profit organizations.
Categories: