Keeping the Faith in Your Search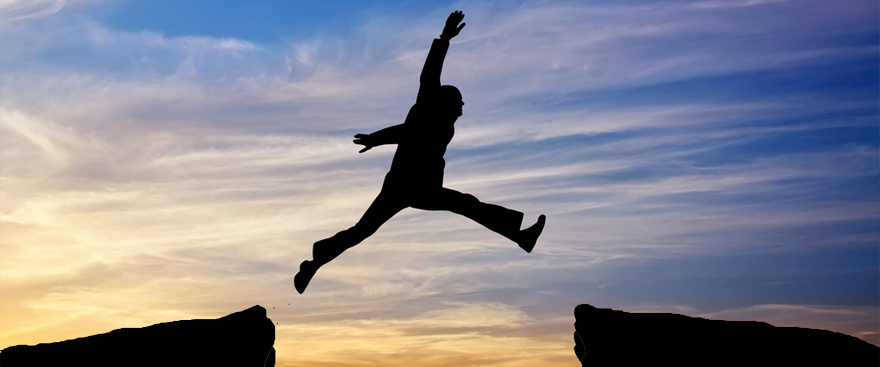 Like me, you need a faith capable of destroying all the obstacles that this world presents. No doubt that there is a real storm wind out there that is driving our sails. Are you going to furl your sails in order to take shelter in the port, for fear that going will get too rough, or are you going to allow yourself to sail out into the open sea and keep the faith in your job search or quest for your first or next corporate board seat?
Through twenty years of experience in the world of executive search or as an executive agent, I have witnessed the dot.com bust, the horrid of 9/11, the 2008 financial crisis, and the trials and tribulations of boot strapping and launching a firm that has evangelized and proven a better way to recruit executive talent. Through those times I had to resist the temptation to be afraid and to only look at the present state of things. I could either let it destroy me or I could forge ahead. I chose the later – faith that could tear up and move mountains. I encourage you to choose the later and press on with your search.
There are Positives  
If you have a unique skillset or expertise that plays to times of crisis, now is the time to reassess where your unique value is and elevate your profile to a market in crisis.  This applies to the C-Suite leader and the independent board director.
Now is the time to dig deeper and determine if your expertise lies in areas such as crisis management, risk mitigation, culture impact & transformation, corporate transformation, workforce strategy, remote workforce strategy,  leading organizations through other recessions, cybersecurity, emergency response, corporate turnarounds, financial crisis management, Millennial and Gen Z engagement, digital transformation, disruptive events, aligning strategy and culture, or innovating through times of crisis.
I think you get the idea.
What You Can & Cannot Control
We can't control what this virus chooses to do, where it goes, who it impacts or the direction it takes. However, we can control how we chose to personally handle it. Reflect and recall the variety of other circumstances and events that were out of your control and that put you in transition such as an acquisition, merger, sale, consolidation, right-sizing to mention a few. You came through those then and you will come through this now.
The key is to survive this very stressful time is to take control and start on your search. If you have held back on starting, do not waste any more time – get started! Now is a terrific time to reach out to your network. Perhaps there are relationships in your network that you have not given much attention to. I am finding during this time, with so many of us working remotely, people have more time available and are itching to speak with someone outside of their own four walls.  You may be surprised with what you will find!
Tools to Ensure Success
Now that you have picked yourself up and brushed yourself off, there are a number of tools through Summit's blog that are there to help you –
Remember, more than often, it is a network and not a resume that gets you the next role. Have a plan, work your plan and make a full-time job out of finding your next role or corporate board seat.
So, do your part, stay home, and work on your search. Time is of the essence – whether with this crisis or your search. So, don't furl your sail, get out there into the open sea, go and tear up and move mountains!