Volunteering Your Talents for the Greater Good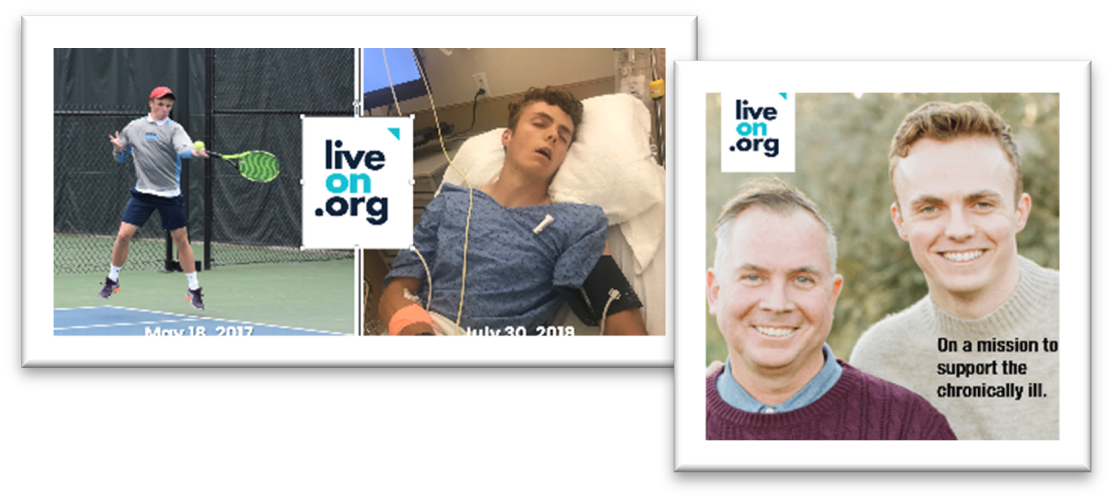 I was asked to write a thought leadership piece this week.
Working in B2B marketing for years I thought it would be a piece of cake.
I could wax on about my thoughts about building amazing emotional brand connections with audiences, or I could have a talk on the differences between building demand versus lead generation, or I could point to the qualities that drive digital transformation across the enterprise to support direct and indirect channels.
But after reading the articles posted this morning, I thought better.
I think that thought leadership should be about what's leading your thoughts today. So today, I want to talk about using your talents for a greater good.
Ideas, inventions, or organizations are often born out of a story. A story based on personal circumstances or a need. A story featuring determination and the will to be successful. A story that often takes a turn, changing the world in large and small ways.
Well, I have a story. It's a story about a non-profit organization I founded with my son.
It's the story of LiveOn.org.
Our story began in November 2017. At 17 years old, my son Jakob had an amazing life ahead of him. Highly social. He was a top student. He was a leader of the student body. A nationally ranked tennis player playing tournaments around the country and meeting the world's tennis greats. All these qualities gave Jakob access to amazing opportunities and a path toward an incredible future.
Then out of nowhere, he got sick.
The world Jakob once knew and thrived in was turned upside down. It started with exhaustion and extraordinary weight loss. We're talking almost 40 pounds. Then the jaundice kicked in, while his beautiful curly hair began to fall out. Jakob was realizing failure in multiple organs—the liver, kidneys, and the bladder. From there, brain fog extreme fatigue, chronic pain, severe headaches, and sensory sensitivities kicked in leaving Jakob home-bound or in many cases, bed-bound.
Jakob's final years of high school, an active social life, and an amazing tennis career were replaced with a brand-new routine—hundreds of doctors' visits from almost every specialty—endocrinologists, neurologists, immunologists, gastroenterologists, oncologists, and infectious disease specialists. And of course, weekends were unfortunately reserved for ER visits to receive necessary IV treatments for replenishment.
Jakob's challenges didn't end there. There was also the bonus of complete social isolation being home- or in bed-bound. Adding to this frustration was that all these doctors had no answers, no magic pill, nor a deliberate path forward.
The physical, mental, and emotional decline took a matter of months, but the odyssey to receive a diagnosis and a plan continued into its fourth year. Travelling to Charlotte, North Carolina, Jakob finally got the information he was seeking. Unfortunately, it wasn't good news.
Jakob was facing a chronic illness where there are no known cures. He realized right then that his life's future relies on managing his health, dealing with constant pain, and coping with a changed and uncertain outlook.
We didn't know it, but he was fighting for his life.
As Jakob says it, "When I returned home, I was out of sorts. I lost my drive, my passion, and just about everything that was keeping me going. I honestly told myself "What's the point to living? I couldn't stand to live this way for the rest of my life."
Always tough and full of grit on the tennis court or in the classroom, this was getting the best of him. He was giving up. As parents, we couldn't allow him to give up hope and his sense of purpose. We needed him to live on.
Looking for answers and not giving up, we got smarter on the medical conditions Jakob was facing. We sought information from numerous research and patient care organizations around the world who were working on the problem.
Looking for practical solutions, we heard numerous stories of other people on their journeys—journeys in some cases taking decades, including a woman from Boston who had been dealing with debilitating conditions for thirty years.
As we became more educated, we discovered that there were millions of people around the world, just like Jakob, facing down their illness and own thoughts of suicide. And, while these individuals faced their own personal hardship, we felt through their guidance, an incredible amount of love and support.
There are millions of people who suffer from some form of chronic illness. These diseases go by many difficult to pronounce names and hard to remember acronyms. Beyond the difficulty to pronounce or spell these diseases, they share mysterious commonalities that make it challenging to diagnose, treat or cure.
The abundance of these similar chronic illnesses represents huge challenges. The sufferers must deal with years of disease and treatment highs and lows. The medical provider must play detective, seeking root causes that may provide clues for treatment. The medical community faces the quandary of what disease deserves research and patient care investment. And the insurance carriers are reluctant to fund the efforts of specialists or the specialized medicine costs.
The mystery behind these diseases and the inability of the medical community to understand and help, leaves the afflicted to fend for themselves—identifying something or somebody to help them live on.
Enter LiveOn.org™
Founded on the principles of paying it forward, LiveOn.org is striving to help the millions suffering from chronic illness and the resulting emotional wellness and mental health issues. It's a global community whose sole requirement to its members is to simply DoToday. ™
Our purpose is to empower and embolden sufferers through personal connection with individuals equally challenged so they can mutually share, provide support, or offer guidance that may improve their quality of life. And through our efforts and the efforts of our research, patient care, and advocacy partners we're helping educate, address social stigmas, and support the actions of the medical community.
LiveOn.org is helping the millions around the world through the intersection of information and technology
"What if we helped someone shorten a four-year journey into four months by just simplifying access to the research organizations and patient care providers that helped us through the years?"
Our answer: Creating a web-based "single-stop" educational resource center featuring several partnering research organizations and patient care providers.
"What if we could help create interpersonal connections among people who suffer so they can help each other?"
Our answer: Creating our own take on a dating app so sufferers and caretakers can connect and help each other DoToday™ when they're losing hope.
What if we created a worldwide movement around for all people going through life-altering hardships, beyond chronic illness—grief, addiction, mental illness, financial struggles? 
Our answer: Creating a DoToday™ lifestyle brand and a connected community reinforcing hope and purpose through wearables and other merchandise.
This is our story of greater good. What's yours?
Start today. We all have an opportunity to take small actions that make a huge impact.  Volunteer your amazing talents and make a difference—large or small—in someone's life.
For more information go to LiveOn.org.
Scott is a seasoned marketing professional. He has worked with numerous Fortune 500 companies and innumerable technology companies on both the agency and the client side. Known for his curiosity, creativity and results orientation, Scott offers a unique perspective, blending business acumen, creativity, and executional prowess.
Categories: